Download
Choose the platform you want to play on and get the newest version
Windows - EA3
The game is still under development,it is currently under beta test.
Submit a bug to muneck@outlook.com or any issue to https://github.com/muneck/MUNECK
This is the third version of the game, it contains 3 levels.
It is challenging to receive a full 10 GB score on the song! Can you do it?
Version:
1.2.0
Contributor:
MUNECK Dev Team
Platform:
Windows 64-bits
Number of downloads
Please wait..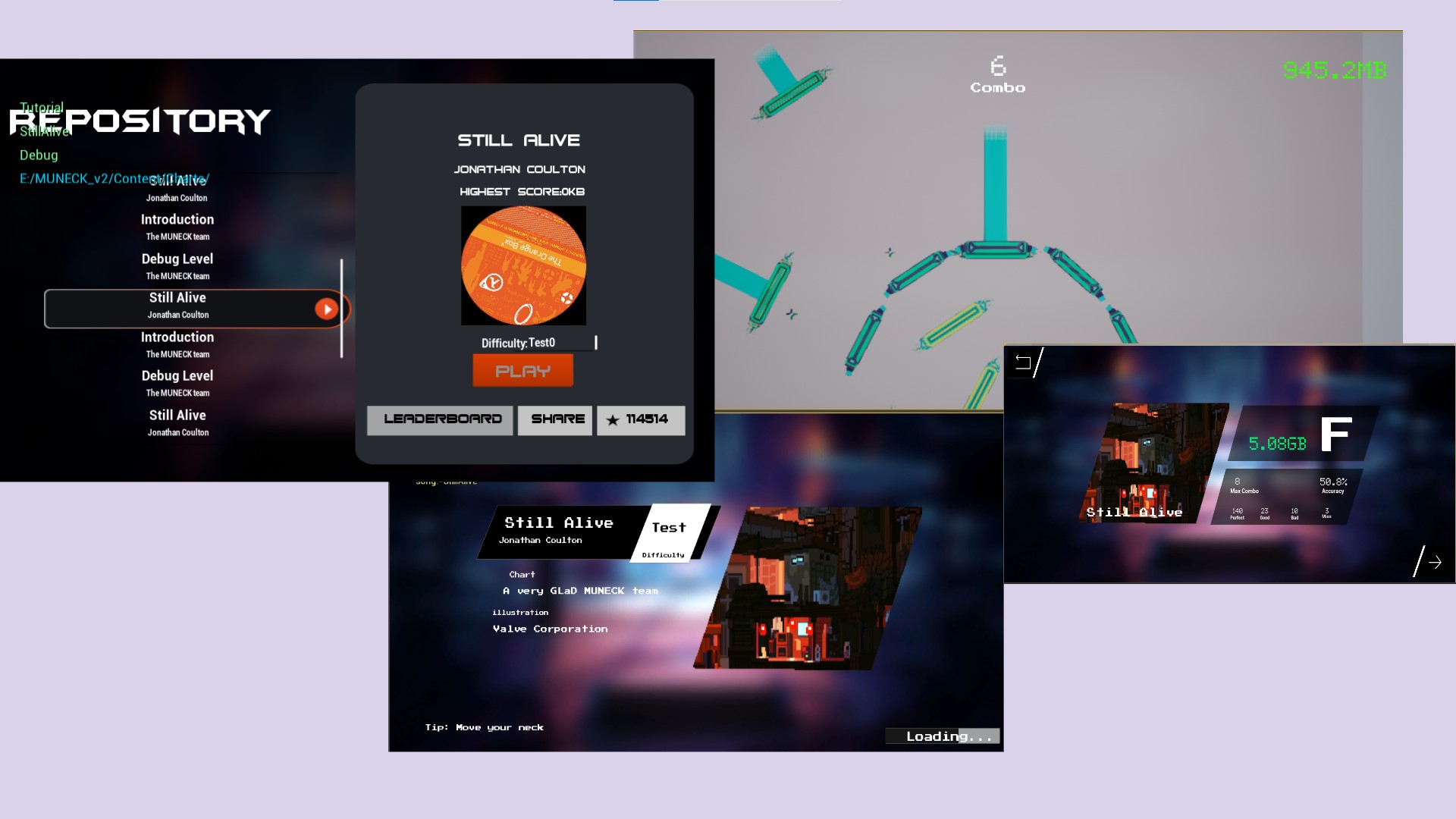 Mac - Coming soon!
Don't worry! MUNECK will support Mac and iOS soon.
Currently the project is far from complete! We need your help!
Version: 0.0.0
Contributor: N/A
Platform: N/A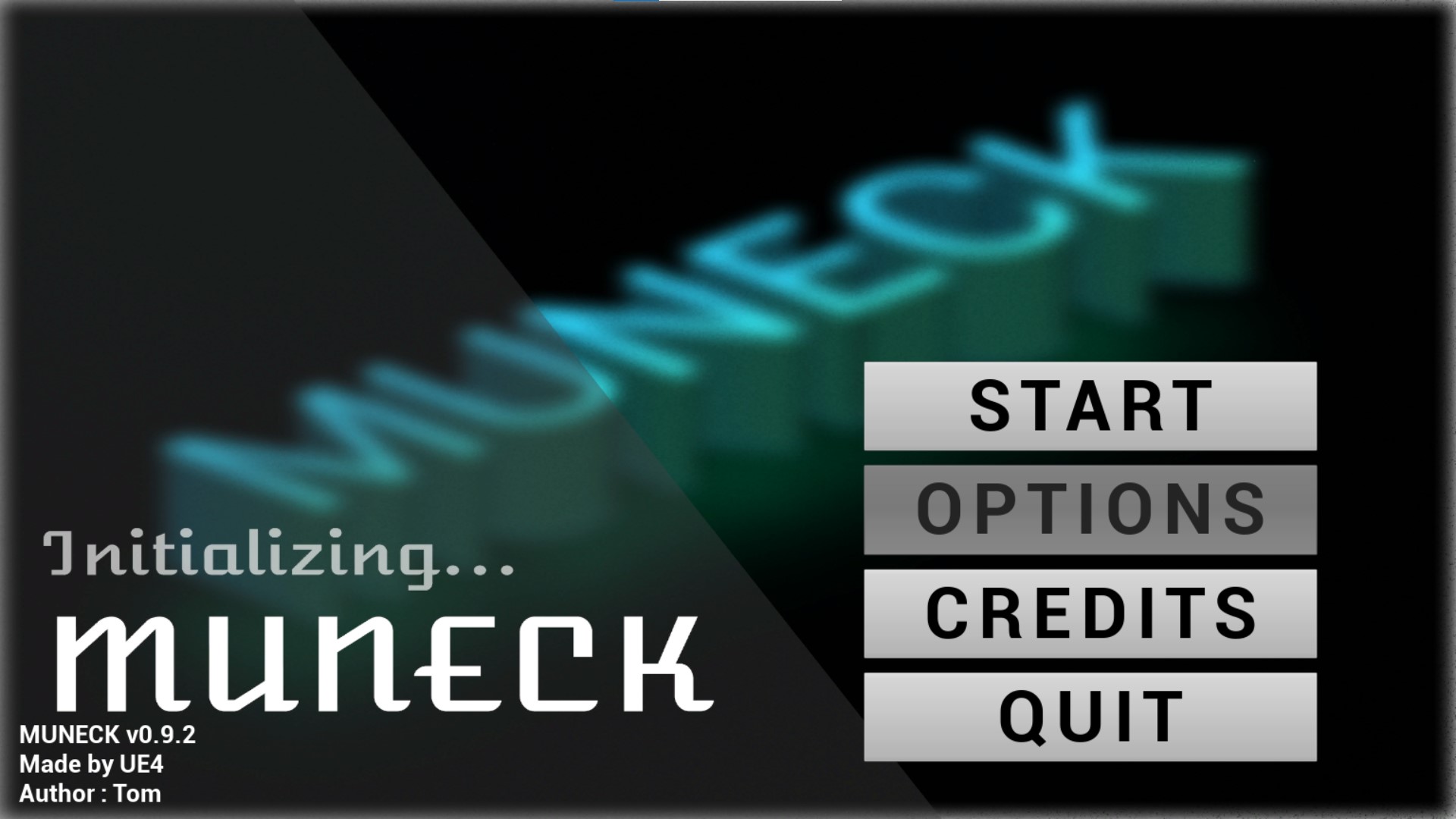 Android - Coming soon!
Don't worry! MUNECK will support Andriod soon.
Currently the project is far from complete! We need your help!
Release note: We are currently working on android platform. It will be ready within the next EA release.
Version: 0.0.0
Contributor: N/A
Platform: N/A